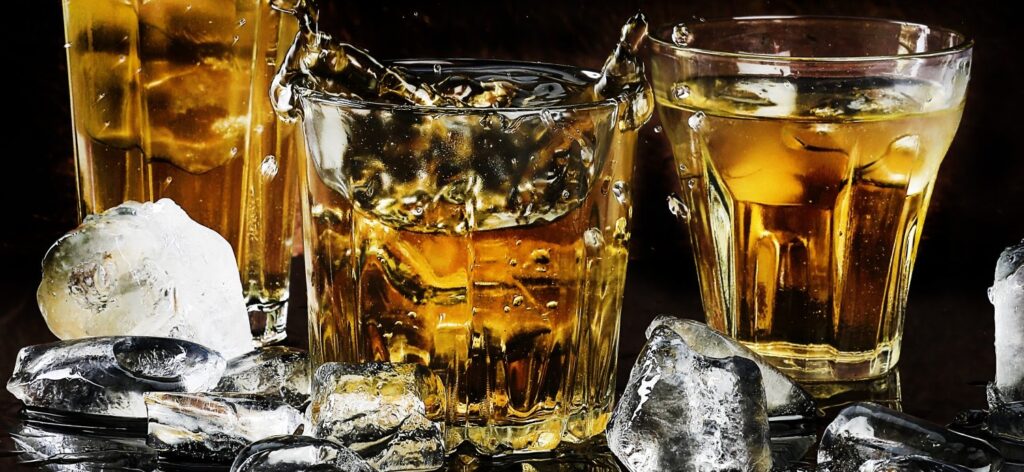 If you have landed on this page, I guess you are seeking some advice on how to obtain a Personal Licence. Please do read on, but if you really can't be bothered, just call me, Johnny Walker on 07970 134 730 and I will explain everything you need to know. I can also answer any questions you have about licensing. My advice is always free and without obligation,. Just call, it's never a problem.
Check out my Facebook review here: https://www.facebook.com/pg/aaalicencetraining/reviews/?ref=page_internal
AAA Licence Training specialise in delivering one-day training courses for individuals who wish to apply for a Personal Licence. You will need a Personal Licence to sell alcohol, or authorise others to sell alcohol. If you wish to be a DPS (Designated Premises Supervisor), you will need a Personal Licence. Your premises cannot sell alcohol without a DPS being assigned to the premises.
I specialise in teaching on a one-to-one basis and in small groups for maximum student understanding. If you need to obtain a Personal Licence as quickly as possible, I can usually arrange a training course just for you within a day or so.
At AAA Licence Training, I specialise in bespoke Personal Licence training. I care about each candidate and fully prepare them for both the examination and the serious business of selling alcohol.
My courses are held throughout Wales, Herefordshire, Gloucestershire, Bristol, Cotswolds, Birmingham and at other venues throughout the UK. Ring/text for availability on 07970 134 730.
The fee for each student regardless of group size is £150 (No VAT) and this includes the examination fee as well. Just to make it crystal clear, individual students taught on a one-to-one basis are still only charged £150 each.
At the end of each training course, students sit a 60 minute examination. Candidates have to gain 28 correct answers from 40  multiple choice questions.  AAA Licence Training is a  registered examination centre for the Highfield Awarding Body for Compliance. My registration number is 14808.
TELEPHONE 07970 134 730 for free advice on how to become a Personal Licence holder.
You will be in safe hands!! As well as teaching licensing law, I will be cover useful tips you can use everyday when selling alcohol. The aim of the qualification is to ensure that licence holders are aware of licensing law and the wider social responsibilities involved in the sale of alcohol. There are many!
A Personal Licence authorises individuals to sell or supply alcohol, or authorise the sale or supply of alcohol, for consumption on or off the premises. A person may apply for a Personal Licence whether or not they are currently employed or have a business interest associated with the use of the licence.

A Personal Licence is only required for the sale of alcohol, not any other licensable activity under the Licensing Act 2003.
My training course covers the areas of licensing law that an applicant will need to understand to become a Personal Licence Holder:
The roles, responsibilities and functions of licensing authorities within the framework of the licensing objectives
The application process for a personal licence
The role and legal responsibilities of the personal licence holder, and the penalties relating to failure to comply with the law
The premises licence
The content and purpose of operating schedules
The role and duties of the designated premises supervisor
Unauthorised and temporary licensable activities
Rights of entry to licensed premises
Police powers with regard to suspension and closure of licensed premises
The specific prohibitions for the sale of alcohol
The strengths of alcoholic drinks, and the effects of alcohol on the body
The protection of children from harm
The responsible sale of alcohol.
Classes are small and every venue we use is either a pub, hotel, licensed premises or conference venue. This course is recognised by HM Government and the National Police Chiefs' Council, as well as your local Licensing Authority.
Every Licensing Authority in England and Wales recognises the Level II HABC certificate when you make your application for a Personal Licence.
Call/text today for friendly help and advice on how to develop your career in the licenced trade on 07970 134 730. Cheers.
Personal Licence training courses Malvern, Cwmbran, Newport, Gloucester, Hereford, Cardiff. One day training courses for the APLH Personal Licence at Bristol, Stroud, Chepstow, Lydney, Ross on Wye, Ludlow, Llandrindod Wells, Monmouth. To become the DPS, you will require a Personal Licence. Get trained in one day for your Personal Licence exam. The Personal Licence exam takes one hour and you will have to score 28 marks out of 40 to passs. All Personal Licence exam questions are multi choice answers. Any questions about obtaining a Personal Licence? Call Johnny Walker on 07970 134 730.