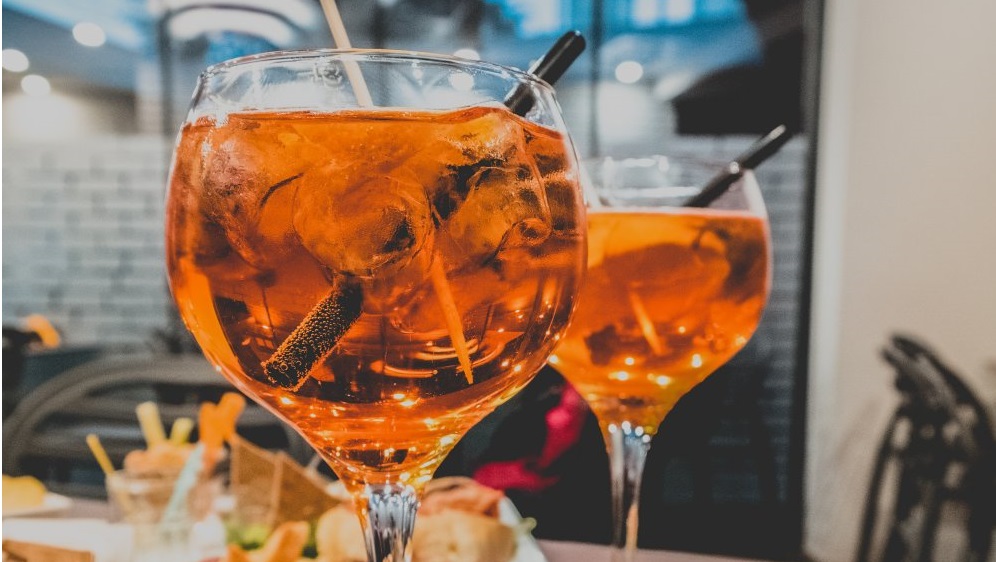 The Worcester / Droitwich Spa one day Personal Licence course takes place most weeks in Worcester city centre. The Worcester venue varies depending on which week the course runs. Both venues have convenient nearby parking. Please remember, it does not matter where you attend the course, the Highfield qualifying certificate can be used to apply for a Personal Licence anywhere is England and Wales, not just Worcester.
I can also deliver this course on a one-to-one basis as well. Some candidates feel more at ease with this type of training. Just call me, Johnny Walker on 07970 134 730 for details and availablity.
The aim of this qualification is to provide individuals with essential knowledge of the legal framework surrounding the sale of alcohol in England and Wales.
Having a personal licence allows you to supply alcohol or authorise the supply of alcohol from any licensed premises. You must have a personal licence if you want to act as the designated premises supervisor (DPS) at any premises licensed to sell alcohol.
Once granted, a personal licence remains in force indefinitely (if you are already a personal licence holder and your licence has an expiry date, the date is no longer valid and your licence will remain in force after it has passed).
The course is delivered by me, Johnny Walker. My Worcester course groups are small and you will never attend a course with a large number of candidates. The examination pass results for candidates taught in a small groups are always far higher than large groups.
I know there are many training companies who deliver the Personal Licence course, that teach large groups of sometimes 30 candidates at a time. In my opinion, this is counter-productive as candidates to not receive any kind of personal connection. My groups are always small and tutorial in nature.
Remember, the Award for Personal Licence Holders (APLH) Level II is the mandatory qualification for those wishing to apply for a Personal Licence to sell alcohol, or to authorise others who do not hold a Personal Licence, to sell alcohol, throughout England and Wales.
Personal licence holders may authorise the sale of alcohol at premises licensed for that purpose and may also be employed as the Designated Premises Supervisor (DPS) at such premises. You should apply for a personal licence to the Council in whose area you ordinarily live.
A designated premises supervisor (DPS) must hold a personal licence. The DPS is the person named on a premises licence who has day to day responsibility for running the premises.
Personal licences will remain in force, unless forfeited, suspended, revoked or surrendered. A personal licence holder can also serve up to a maximum of 50 temporary event notices in a year.
This APLH training course allows you to achieve your award in one day and is recognised by all English and Welsh licensing authorities, the police and the Government.
The Personal Licence course in Worcester starts at 9.15am and concludes around 3.30pm when candidates will sit the Highfield Personal Licence Holders examination.
Throughout the day, candidates will learn the basic modules of this Level II Personal Licence award.
A few of the topics covered are shown below:
The roles, responsibilities and functions of licensing authorities within the framework of the licensing objectives
The application process for a personal licence
The role and legal responsibilities of the personal licence holder, and the penalties relating to failure to comply with the law
The premises licence
The content and purpose of operating schedules
The role and duties of the designated premises supervisor
Unauthorised and temporary licensable activities
Rights of entry to licensed premises
Police powers with regard to suspension and closure of licensed premises
The specific prohibitions for the sale of alcohol
The strengths of alcoholic drinks, and the effects of alcohol on the human body
The protection of children from harm
The responsible retail sale of alcohol.
It is important to remember that attending a Personal Licence course is not just about passing the course examination, it is about understanding licensing law and how the components link together to form a workable, regulatory framework that can be enforced by relevant authorities.
Those candidates who have not been in education for some time may be concerned about the end of course examination. Please relax…… this course builds important legal points in a clear and very understandable sequence.
I have been teaching the Personal Licence course for nearly fifteen years and understand some candidates are nervous and have concerns about the examination. Naturally, I want every candidate to be confident when sitting the examination.
My teaching style is relaxed but thoroughly informative and highlights the most important elements of law that you will need to understand to answer typical examination questions and well as operating your premises in a lawful way
.
The Personal Licence examination questions cover the complete syllabus, so we have a lot of ground to cover during the day. I have yet to fail to cover the syllabus in one day! You will be in safe hands, I do this for a living and teach this course nearly every day, every week. Call me on 07970 134 730 for a chat about how to obtain a Personal Licence.
The Licensing Act 2003 licences the sale of alcohol, the supply of alcohol by registered clubs, the provision of entertainment and the provision of hot food between 11pm and 5am. The Licensing Authority is responsible for the issuing of Personal Licences, Premises Certificates and Club Premises Certificates and for the enforcement of licence conditions.
This information is designed to give guidance to Personal Licence holders. It provides a brief summary only of the law under the Licensing Act 2003. It is the responsibility of a Licence holder to know what the law requires and to comply with it. Failure to comply with any of the duties of a Licence holder is an offence and holders may be prosecuted.
A Personal Licence allows the holder to make and authorise the sale of alcohol. It is required by individuals who may be engaged in making and authorising such sales and supplies. The holder of a Personal Licence does not need to be connected to a particular premises, and once granted the holder may sell or supply alcohol from any licensed premises within England and Wales.
A Personal Licence is a licence needed by anyone who supervises the sale of alcohol by retail in any premises – including pubs, off-licences, restaurants and hotels.
The requirement to have a personal licence holder does not apply to qualifying clubs or for events operating under a Temporary Event Notice.
Applications are made to the council for the area in which the applicant lives. The Licence is valid for life (unless it is suspended, surrendered or forfeited), and will move with the holder from one premises to another, allowing greater flexibility.
The issuing council will be responsible for continuing to issue this licence even if the holder moves away from the area. You must inform the issuing council of any changes of name or address.
Personal Licence holder may also apply for 50 temporary event notices per year (15 per individual premises per calendar year).
A Personal Licence may be surrendered at any time upon the holder giving the Licensing Authority which issued the Licence a notice to that effect, together with the Personal Licence.
If a Personal Licence holder is convicted of a relevant or foreign offence during the period between submission and determination of the application for a Licence, the holder must, as soon as reasonably practicable, notify their Licensing Authority of the conviction. Failure to do so without reasonable excuse is an offence, subject on conviction to a level 4 fine, being currently £2,500.
If a Personal Licence holder is convicted of a relevant or foreign offence after the Licence is granted the holder must, as soon as reasonably practicable, notify their Licensing Authority of the conviction.
A person who holds a Personal Licence who is charged with a relevant offence must produce the Licence to the Court, no later than his first appearance in a Magistrates' Court in connection with that offence.
Where a Personal Licence their Licensing Authority for a certified copy, together with a fee of £10.50.
The holder of a Personal Licence must notify their Licensing Authority which issued the Licence, as soon as reasonably practicable, of any change to his name or address, together with a fee of £10.50. The notice must be accompanied by the Personal Licence, or if this is not possible, the reason why the Licence cannot be produced.
Where a Personal Licence holder is on a premises to make or authorise the supply of alcohol and such supplies are authorised either by a Premises Licence or a Temporary Event Notice in respect of which he is the premises user, he must produce his Personal Licence for examination by a constable or an authorised officer when asked to do so.
Want to know more, or how to obtain a Personal Licence at the Worcester training venue? Call me, Johnny Walker on 07970 134 730. My advice is free and without obligation, just ring and I will explain all.
Personal Licence training courses Malvern, Cwmbran, Newport, Gloucester, Witney, Hereford, Cardiff. One day training courses for the APLH Personal Licence at Bristol, Stroud, Chepstow, Lydney, Ross on Wye, Ludlow, Llandrindod Wells, Monmouth. To become the DPS, you will require a Personal Licence. Get trained in one day for your Personal Licence exam. The Personal Licence exam takes one hour and you will have to score 28 marks out of 40 to passs. All Personal Licence exam questions are multi choice answers. Any questions about obtaining a Personal Licence? Call Johnny Walker on 07970 134 730.
Personal licences are granted to individuals to sell or to authorise the sale of alcohol. All sales of alcohol must be made by, or under the authority of, a personal licence holder. Not everyone who makes a sale has to hold a personal licence, so long as a personal licence holder has authorised the sale. This does not apply to sales that take place at premises which hold a club premises certificate, certain community premises or premises operating under a Temporary Event Notice.
A personal licence does not authorise its holder to sell alcohol anywhere, but only from establishments with a premises licence authorising the sale of alcohol in accordance with the premises licence. An individual may hold only one personal licence at any one time.
Applications for a personal licence must be made to the licensing authority in whose district the applicant lives.
PLEASE NOTE: The Deregulation Act 2015 received Royal Assent on 26th March 2015 and as from 1st April 2015 the requirement to renew personal licences has now been abolished.
Personal Licences will carry on indefinitely until such times that they are either surrendered or revoked. The expiry date no longer applies and therefore now has no relevance.
Before you can apply for a personal licence, you will first need to complete a qualification known as the Award for Personal Licence Holders (APLH).
the fee of £37 (payable by card only)
two passport sized photos an original basic disclosure certificate dated within the last 30 days.
the original licensing qualification certificate
proof of your right to work in the United Kingdom (the original document must be brought in to be photocopied by a member of staff in reception)
The Licensing Department will notify the police of the application, who may formerly object within 14 days. If an objection is received from the police, a hearing will be arranged to determine the application. If there are no objections and the applicant fulfils the criteria, the licence will be granted.Under section 127 of the Licensing Act 2003, holders of Personal Licences are required to notify their relevant licensing authority if there are any changes in the name or address shown on the face of the licence (for example, if the holder moves to a different house, or if they change their name by deed poll). The below form may be used to fulfil this requirement. There is a fee of £10.50 payable, When received, the licensing authority will reissue the Personal Licence to show the updated.If your personal licence has been lost, stolen, damaged or destroyed then you'll need to apply for a replacement. Authorised officers can ask to see your personal licence and you are legally required to be able to produce it.