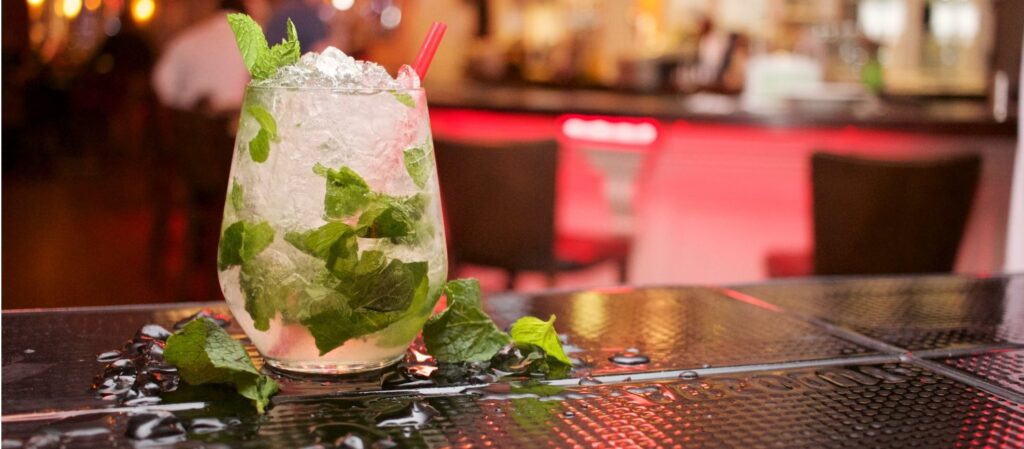 Go to my Facebook page for more licensing information.
I deliver the one-day Highfield Personal Licence course in Hereford, Worcester, Bristol, Newport, Abergavenny, Ross on Wye, Witney, Gloucester, Malvern, Birmingham, Pershore, Cwmbran, Thornbury and loads of of other places too. Just call me, Johnny Walker, on 07970 134 730.
Sales of alcohol may not be made under a premises licence unless there is a Designated Premises Supervisor (DPS) in respect of the premises (who must hold a personal licence); and every sale must be made or authorised by a personal licence holder.
The Deregulation Act 2015 came into effect on the 1 April 2015, and abolished the requirement to renew personal licences. Instead personal licences will carry on indefinitely until such time that they are either surrendered or revoked.
Can I still use my existing Personal Licence, even though it appears to have expired?
Yes. Because the requirement to renew a Personal Licence has been abolished, the expiry date no longer applies. Just ignore the expiry date and carry on.
Can I get my Personal Licence licence updated to remove the expiry date?
Yes. All newly issued personal licences will have the expiry date removed, and this will be done automatically the next time you apply to update your licence; for example, if you change name or address. However, if you wish to have your licence updated early, you can apply for a newly issued "copy" of your licence. To do so you will need to supply your local licensing authority with:
A written request to replace your licence, providing your full name, address.
Your existing licence or an explanation as to why it cannot be returned.
The £10.50 administration fee.
I haven't sat an exam for years. I think this may be a problem.
Stop right there. Quit panicking and call me now on 07970 134 730 and say 'I want you to set my mind at rest about the exam'. I will explain how clearly I teach the course and how typical exam questions are formulated. The focus of the day is to understand the law, passing the exam is, in reality, a secondary issue. Remember, you need to understand how licensing law works as you are going to be immersed in it every day! That's what the course focuses on, understanding the nuts and bolts, not just cramming you for the exam.
Can you teach the Personal Licence course at my premsies in Bristol?
It will be a pleasure to deliver the Highfield Personal Licence course in Bristol. I regularly arrange Personal Licence courses in Bristol. Just call me on 07970 134 730 for details. Get qualified without the tears, just pick up the 'phone.
Do I need to change my photo?
No. There is currently no requirement to update your photo. However you may run into difficulties if you no longer resemble the photo printed upon your personal licence. Therefore I strongly recommend that you get your photo updated at least every 10 years (in line with the requirements of driving licences and passports). As with any change to a personal licence, this will incur a £10.50 administration fee. You need only pay a single fee if making multiple changes at the same time.
Do you deliver your one day Personal Licence course in Malvern?
Of course, it's not a problem.
Just call me on 07970 134 730 for full details of how to obtain a Personal Licence from Malvern Hills Licensing Authority.
What about Cirencester, Chipping Norton, Ledbury, Banbury, Redditch and Birmingham?
Yes, I deliver the Personal Licence in these towns too. Actually, I can teach the course at your premises provided you are not too far away. Ring me on 07970 134 730 and I might just be able to fix up a Personal Licence course just for you.
I am just starting in the licenced trade, how do I get a Personal Licence?
Call me on 07970 134 730 and I'll explain the whole thing to you without any obligation. Just pick up the 'phone and I can answer all your licensing questions. Do it now, while you're thinking about it………my advice is free, so do call for a chat. here's that number again 07970 134 730.
When did the law change to make fines unlimited.
Please see the link below:
General Information
A personal licence will be required by a person who supervises the sale or supply of alcohol in accordance with the Licensing Act.
A Personal Licence holder may be eligible to be named as the designated premises supervisor on a premises licence. A premises licence is required for all premises involved in licensable activities.
Applicants wishing to apply for a Personal Licence must apply to the local council in which they live. The licence will last for ten years and must be renewed with the issuing council.
A Personal Licence holder is permitted to use the licence throughout England and Wales and not restricted to any one premises.
Requirements for a New Application for a Personal Licence
Applicants must:
Be over 18
Hold an accredited Personal Licensing Qualification: eg Highfield Level ll Certificate
Provide a Basic DBS certificate.
Complete an application form together with a declaration relating to convictions of relevant offences or foreign offences
Pay the application fee of £37 to be submitted with the application.
Provide 2 passport-sized photographs (the photographs should be taken against a light background, show full face and not any head covering unless worn for religious beliefs, sun glasses are also not permitted to be worn). One photograph should be endorsed as a "true likeness" of the named applicant. The photo can be endorsed by a solicitor, a person of standing in the community or an individual with a professional qualification.
Please ensure your application includes all the following
Completed application form
2 passport photographs (1 of which must be endorsed, some authorities ask for a photograph declaration form as well, so do check this first)
A licensing qualification, the Highfield certificate
A basic DBS certificate, currently £23
A completed disclosure of convictions and declaration form.
Evidence of your right to work in the UK, a copy of your passport will suffice
The fee of £37
Send all this off to your local licensing authority. Remember that you need to make the application where you live (to the authority where you pay your council tax), Your Personal Licence is separate from the premises licence where you will work. The two do not need to be linked in any way, except if you become the designated Premises Supervisor at the premises.
What is a Penalty Notice for Disorder?
A PND is an on-the-stop fine for low level infringements. For example, if you sell alcohol to a customer who is under the age of 18, or to a customer who is drunk, then a PND may be a suitable punishment. To understand this better, do have a look at the attached link:
If you need any advice, please call me, Johnny Walker on 07970 134 730. My advice is always free and without obligation, just call.
Personal Licence training courses Malvern, Cwmbran, Newport, Gloucester, Hereford, Cardiff. One day training courses for the APLH Personal Licence at Bristol, Stroud, Chepstow, Lydney, Ross on Wye, Ludlow, Llandrindod Wells, Monmouth. To become the DPS, you will require a Personal Licence. Get trained in one day for your Personal Licence exam. The Personal Licence exam takes one hour and you will have to score 28 marks out of 40 to passs. All Personal Licence exam questions are multi choice answers. Any questions about obtaining a Personal Licence? Call Johnny Walker on 07970 134 730.
What is a personal licence?
All sales of alcohol must be made by, or under the authority of, a Personal Licence Holder. This means that any individual may sell alcohol provided that the sale has been authorised by a Personal Licence Holder.
You can have as many Personal Licence Holders at a premises as you wish, providing there is only one Designated Premises Supervisor (DPS).
You can also choose to become a Personal Licence Holder if you wish to apply for more than five Temporary Event Notices a year, but otherwise would not require one.
What is a designated premises supervisor?
All premises operating under a Premises Licence to sell or supply alcohol must appoint a Designated Premises Supervisor (DPS) for the premises. There can only be one DPS per premises.
The DPS will be held as the person in overall charge of the premises. You should therefore choose this person with care.
Applicants must nominate the DPS on their application form for a premises licence. This person does not have to be on the premises at all times, however they must take responsibility for what happens there.
This means the DPS should ensure any staff they appoint are appropriately trained in the requirements of the Licensing Act 2003 and of any specific conditions attached to the Premises Licence.
A person cannot become a DPS unless they are also a Personal Licence Holder.
How do I apply for a personal licence?
Applicants must be over the age of 18. You must submit the following to the Licensing Authority:
1. Application fee of £37 payable to your local licensing authority (where you live)
2. A copy of a completed Personal Licence application form.
3. A copy of a completed criminal disclosure form
4. Two passport photographs, one of which is signed verifying the likeness of the photograph to the applicant by a solicitor, notary, a person of standing in the community or any individual with a professional qualification.
5. Proof that you hold a Licensing Qualification that has been accredited by the Secretary of State. Please forward your original certificate. For example the Highfield Personal Licence Holder's certificate
6. Your Criminal Record Certificate. These can be obtained either from the Disclosure and Barring Service website (apply for a Basic Disclosure) or from Data Protection Unit of the Police. Please ensure that in either case the certificate or search results shall be issued no earlier than one calendar month before the submission of the application to your local licensing authority.
To obtain a Highfield Personal Licence certificate, please call Johnny Walker on 07970 134 730.