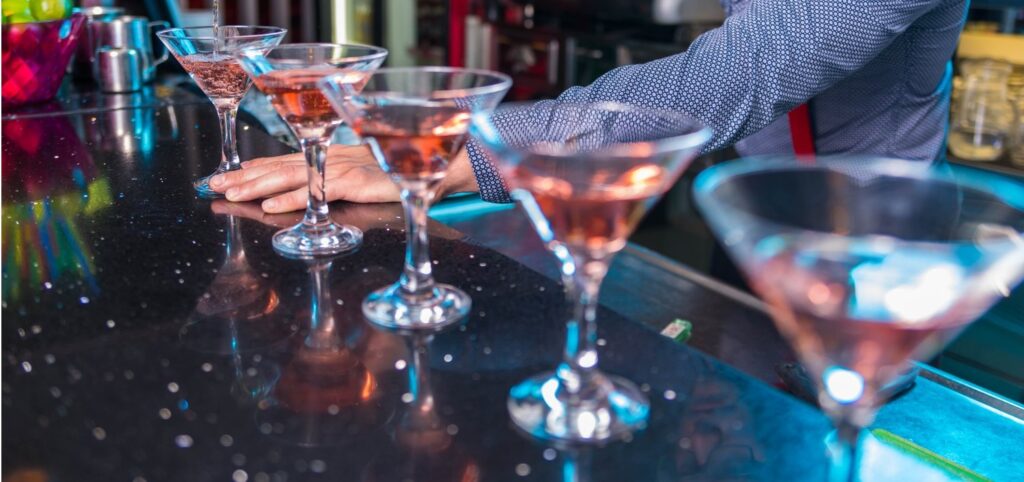 Hello, I guess you are looking to find a Personal Licence course? You are? Great! Congratulations, you have found the right place. Well done! Forget about all the other Personal Licence course web sites, facebook pages, instagram etc….you have arrived at the correct page…..listen carefully to the following instructions.
1. Call me, Johnny Walker, now on 07970 134 730 for details of how to obtain a Personal Licence.
2. Er, that's it……just call and I'll explain everything.
A Personal Licence is a licence needed by anyone who supervises the sale of alcohol by retail in any premises – including pubs, off-licences, restaurants and hotels.
The requirement to have a personal licence holder does not apply to qualifying clubs or for events operating under a Temporary Event Notice.
Applications are made to the local authority for the area in which the applicant lives.  The Licence is valid for life (unless it is suspended, surrendered or forfeited), and will move with the holder from one premises to another, allowing greater flexibility. 
The issuing council will be responsible for continuity this licence even if the holder moves away from the area. You must always inform the issuing authority of any changes of name or new address.
I deliver the Highfield Level II Personal Licence course on Saturdays and or Sundays at Ross on Wye. Just to make it clear, the Level II Personal Licence course is a one-day course. The course takes place on either a Saturday or a Sunday, it's your choice. But remember, it's one day, not both days. I suppose you could attend for two days, but frankly that way madness lies…..and no one has every done this. Life is too short.
The Personal Licence weekend courses are very popular with individuals, couples or groups of individuals who cannot attend a weekday course due to work committments. After all it makes sense, to attend a weekend course, so you do not have to take a day off from your job. Also, you may not wish your current employer to know …wink, wink…. so, a weekend course is just the ticket.
I regularly teach weekend courses to those who are about to take on their first pub or restaurant and need the required Personal Licence, so thay can become the Designated Premises Supervisor.
The course covers the full Personal Licence syllabus and also includes loads of tips and hints on how to stay on the right side of the law. Remember, it's your obligation is to promote the four licensing objectives at all times. Your local licensing authority also has to promote the four licensing objectives and you too need to demonstrate that your premises is also promoting the licensing objectives at all times.
During the day, we will complete your Personal Licence application forms in readiness for your Personal Licence application to your local licensing authority, This is part of my course and not an add-on extra, it's included in the course fee. If you find another course where they offer to complete your Personal Licence application forms for an additiional fee, think twice and then give me a ring on 07970 134 730.
Please don't pay out your hard earned money for something that I already include in my day's training. Some training companies imply that they can obtain your Personal Licence faster than you can yourself……this is nonsense, they simply cannot……call me and I'll explain.
When you make your Personal Licence application, you will also need a criminal disclosure certificate, which costs you £23 and then a payment to your local authority, for the Personal Licence, costs £37. Remember, we will have completed all the paperwork, ready for your application.
The four licensing objectives are the corner stones of licensing and should you fail to promote the objectives, then your premises licence is at risk. My weekend Personal Licence course focuses on the four licensing objectives and throughout the day, you will learn how you will promote the objectives and develop good professional practice.
If you need to know more about these week end courses, on either a Saturday or Sunday in Ross on Wye, please call me, Johnny Walker, on 07970 134 730. My advice on how to obtain a Personal Licence, without the tears, is always free and without obligation.
AAA Licence Training is my business, it's not part of a large training company who cram a classroom full of candidates and hope for the best. It's me, Johnny Walker and yes, it is my real name (and I've heard all the jokes). Every candidate on one of my courses is important to me because my business is not about numbers of students, it's about successful students. I am proud of my 99% examination pass rate. Attend one of my courses and find out for yourself. The majority of candidates attend my courses by way of recommendation from friends and colleagues.
You can call me pretty much any time between 6am and 10pm daily, If you get my answerphone service, then I'm either teaching or at a hearing (or sometimes down the pub), so please do leave a message and will always call you back. It's not a problem, just ring.
Remember, the course is a one-day course, either a Saturday or a Sunday.
Cheers,
Johnny Walker.
Personal Licence one day course Ross on Wye. How to get a Personal Licence. Personal Licence application. Obtain Personal Licence. Personal Licence exam. Personal lice to become Designated Premises Supervisor. One Day Personal Licernce training course. One day alcohol licence training course.