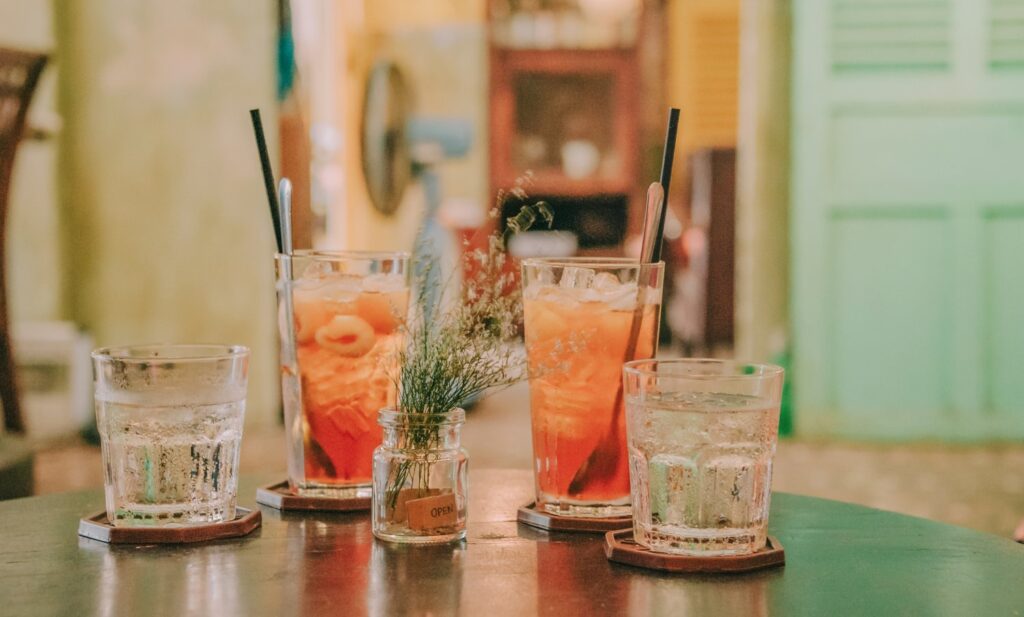 I was really impressed with today. Well taught and really thorough. Thumbs up!
Very easy to follow and join in. Very friendly. Thanks!
Johnny conveys the course material in a friendly and accessible way, whilst still remaining professional. I would strongly recommend him to other people.
Very informative and approachable tutor. Johnny Walker is to be recomemded to others in the trade.
Brilliant and enjoyable. I really enjoyed the training and the exam.
A great day well spent. Great value for money. Amazing knowledge. Thoroughly recomend.
I now know so much about licensing law. Super interesting day.
Very useful. I feel I learned a lot. Thank you Johnny!
Great course, really enjoyable. Luck to have one to one instruction.
Very informative, friendly, learned lots.
AAA for AAA Licence Training. Johnny Walker knows the law of licensing so well. Impressive knowledge throughout the day. I now understand the obligations I have under my premises licence.
Great course and I passed with a high mark too.
Super day's training. I never knew there was so much involved in selling alcohol. I am glad that I attended and now know how to apply the law correctly.
The one-to-one teaching was just right for my needs. Loads of specific situations and circumstances for me to avoid as I am just entering the pub trade. Very professional and knowledgable tutor. Thanks Johnny, the day was great.
It was perfect for me. Enjoyed from the beginning to the end.
Very friendly instructor, great knowledge. Gave own personal advice and tips which were useful.
I can now approach taking over a pub, for the first time, with much more confidence. This course was good value and worth every penny. Well delivered law course for someone who is new to this business.
A well paced course. Lots of professional advice and practical rules to keep me and my team operating legally. I can really recomend Johnny Walker's training course. Lots of laughs throughout the day too!
A great day's course, delivered with funny anecdotes and professional advice. Many thanks.
Johnny made what could have been a very long, dull day very engaging and amusing. The course was interactive and informative and delivered in a very professional and helful way. many thanks.
Super fun course. Leraned loads of stuff I can now use at my pub. Tons of tips and stories about how to do it right.
What a great day, thanks for making it a lot easier than I imagined.
Thanks for a super friendly day. I think I have learned too much!!
Call me, Johnny Walker on 07970 134 730 for free, no obligation advice on how to obtain a Personal Licence without the tears. I am usually up and around by 6.30am until 10.30pm, so do call.
A Personal Licence is required by an individual to supply or authorise the sale of alcohol in any licensed premises. The Personal Licence is separate from the premises licence which authorises the premises to be used for the supply of alcohol. A Personal Licence authorises its holder to supply alcohol only from establishments with a premises licence authorising the supply of alcohol in accordance with the premises licence.
There is an application fee payable when applying for a personal licence. GOV.UK has further information on alcohol licensing. Applications should be submitted to the Licensing team at your local authority, just Google them.
To make an application, you will need:
a completed application form
a completed disclosure of convictions and declaration
a basic DBS disclosure certificate (less than 28 days old at the date of application)
proof of qualification, the Highfield level II certificate from me.
two passport size photos (one signed to endorse it is a true likeness. Some authorities also request a photo form)
the correct fee
proof of your right to work in the United Kingdom (a photocopy of your passport)
Notification of change of address
The Licensing Act Section 127 (1) states that the holder of a personal licence must, as soon as is reasonably practical, notify the relevant licensing authority of any change in their name or address as stated in the personal licence. The notification must be accompanied by the prescribed fee (£10.50). There is no prescribed form of notification, a letter will suffice but most licesing authorities have a form on their web site for this purpose.
The notice must be accompanied by the personal licence or, if that is not practicable, by a statement setting out the reasons when the licence cannot be produced.
A Personal Licence holder who fails to give notice of the change in his name or address commits an offence, and on summary conviction, may be fined a sum not exceeding level 2 on the standard (£500).
Renewing your personal licence
The Deregulation Act 2015 came into effect on the 1 April 2015, and abolished the requirement to renew personal licences. Instead personal licences will carry on indefinitely until such time that they are either surrendered or revoked.
Can I still use my existing personal licence, even though it appears to have expired?
Yes. Because the requirement to renew has been abolished, the expiry date no longer applies. Just ignore the end date on your Personal Licence card.
Can I get my licence updated to remove the expiry date?
Yes. All newly issued Personal Licences will have the expiry date removed, and this will be done automatically the next time you apply to update your licence; for example if you change name or address. However, if you wish to have your licence updated early, you can apply for a newly issued "copy" of your licence. To do so you will need to supply your licensing authority with:
A written request to replace your Personal Licence, providing your full name, address.
Your existing Personal Licence or an explanation as to why it cannot be returned.
The £10.50 administration fee.
Do I need to change my photo?
No. There is currently no requirement to update your photo. However you may run into difficulties if you no longer resemble the photo printed upon your Personal Licence. Therefore I strongly recommend that you get your photo updated at least every 10 years (in line with the requirements of driving licences and passports). As with any change to a Personal Licence, this will incur a £10.50 administration fee. You need only pay a single fee if making multiple changes at the same time.
Personal Licence courses in Gloucester, Ross on Wye, Hereford, Malvern, Witney, Oxford, South Wales, Warwickshire. One day Personal Licence training in Cwmbran, Cardiff, Newport, Rhondda, Caerphilly, Swansea, Llanelli and Carmarthen.
Personal Licence training courses Malvern, Cwmbran, Newport, Gloucester, Hereford, Cardiff. One day training courses for the APLH Personal Licence at Bristol, Stroud, Chepstow, Lydney, Ross on Wye, Ludlow, Llandrindod Wells, Monmouth. To become the DPS, you will require a Personal Licence. Get trained in one day for your Personal Licence exam. The Personal Licence exam takes one hour and you will have to score 28 marks out of 40 to passs. All Personal Licence exam questions are multi choice answers. Any questions about obtaining a Personal Licence? Call Johnny Walker on 07970 134 730.
What is a personal licence?
All sales of alcohol must be made by, or under the authority of, a Personal Licence Holder. This means that any individual may sell alcohol provided that the sale has been authorised by a Personal Licence Holder.
You can have as many Personal Licence Holders at a premises as you wish, providing there is only one Designated Premises Supervisor (DPS).
You can also choose to become a Personal Licence Holder if you wish to apply for more than five Temporary Event Notices a year, but otherwise would not require one.
What is a designated premises supervisor?
All premises operating under a Premises Licence to sell or supply alcohol must appoint a Designated Premises Supervisor (DPS) for the premises. There can only be one DPS per premises.
The DPS will be held as the person in overall charge of the premises. You should therefore choose this person with care.
Applicants must nominate the DPS on their application form for a premises licence. This person does not have to be on the premises at all times, however they must take responsibility for what happens there.
This means the DPS should ensure any staff they appoint are appropriately trained in the requirements of the Licensing Act 2003 and of any specific conditions attached to the Premises Licence.
A person cannot become a DPS unless they are also a Personal Licence Holder.
How do I apply for a personal licence?
Applicants must be over the age of 18. You must submit the following to the Licensing Authority:
1. Application fee of £37 payable to your local licensing authority (where you live)
2. A copy of a completed Personal Licence application form.
3. A copy of a completed criminal disclosure form
4. Two passport photographs, one of which is signed verifying the likeness of the photograph to the applicant by a solicitor, notary, a person of standing in the community or any individual with a professional qualification.
5. Proof that you hold a Licensing Qualification that has been accredited by the Secretary of State. Please forward your original certificate. For example the Highfield Personal Licence Holder's certificate
6. Your Criminal Record Certificate. These can be obtained either from the Disclosure and Barring Service website (apply for a Basic Disclosure) or from Data Protection Unit of the Police. Please ensure that in either case the certificate or search results shall be issued no earlier than one calendar month before the submission of the application to your local licensing authority.
To obtain a Highfield Personal Licence certificate, please call Johnny Walker on 07970 134 730.