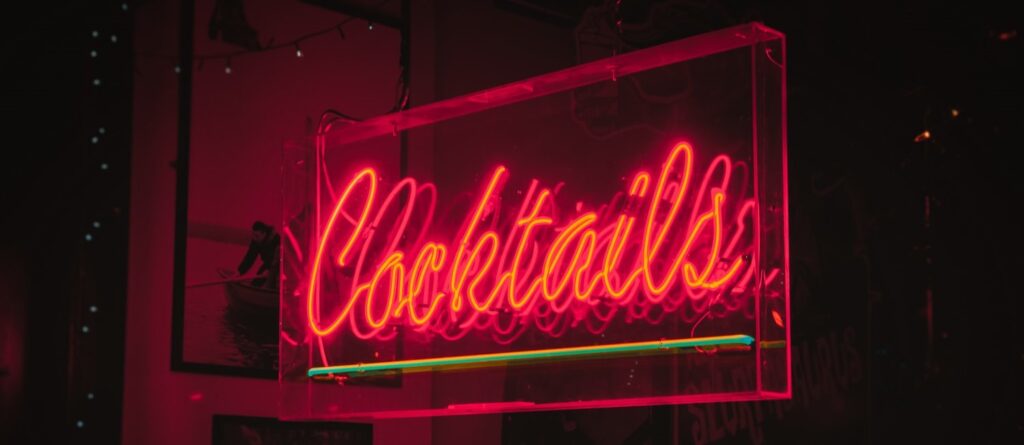 At AAA Licence Training, all the courses are taught in small groups. Typically, 6 candidates as a maximum. By the way, I also teach one-to-one courses as well. If you are interested in this service, just call for information…..it's not a problem. This cost to you is the same. Call Johnny Walker (that's me) on 07970 134 730.
Candidates that train in a small group are always more confident when sitting the end of course Personal Licence examination. It stands to reason that learning in a small tutorial group will pay dividends. Also, please remember that the real focus of the day's Personal Licence training is for every student to undertstand the underlying principles of licensing law. Of course, it is important that you pass the 40 question examination (you need to score a minimum of 28 correct to pass….by the way), but being able to apply the law correctly every single day is paramount. After all, if you get things wrong, then your premises could lose its licence. You are going to be immersed in licensing law and you need to understand the issues if you fail to promote the four licensing objectives.
Anyone can cram for an examination, but the true value is being able to understand the mechanics of how a premises should be run in a correct legal manner without cutting corners and getting into trouble. In reality, there is only one Personal Licence holder needed at any licensed premises. This person is called the Designated Premises Supervisor. Most premises have numerous Personal Licence holders, as this ensures that you are demonstrating professionalism in your management team. As a guide, you should have as many Personal Licence holders at your premises, that you can afford to send on a training course.
Anyway, getting back to the Personal Licence training stuff…….. Every month, I train individuals who have failed their Personal Licence examination with a company who crammed everyone into a hotel conference room and hoped for the best. It is inevitable that in a large group, your needs will not be met. In a small group, you will have sufficient time to ask all the questions you want and interact with the other delegates.
So, here are some musings on personal Licence training courses:
1. Book your Personal Licence training course with me (I would say that wouldn't I?).
2. Before you book elsewhere, check that the tutor is qualified. Do they have any legal qualifications? You are going to be learning law. If your course tutor is a bloke who once ran a boozer/shop/restaurant/wine bar/, will he know the full application of the law? I'll be honest, he may well do, but ask some probing questions. And then call me…… 
3. DO NOT,  (and I mean this, DO NOT) book a course where they offer to complete your Personal Licence application for an add-on fee. This is simply daylight robbery. If you book with me, we will complete your Personal Licence application forms together. There is no additional fee payable to me for this service, it's included in the course fee. You will still need to pay for a criminal disclosure certificate (currently £23, payable to the government) and the application fee (currently £37, payable to your local authority). They are simply separating you from your money. Do not get taken for a mug.
4. DO NOT, book a course where thay offer to complete your Personal Licence application for an add-on fee………..I though it was worth repeating this.
5. Small groups are far more fun. And the tutor (that's me again) has tons of experience and time for all candidates' questions. I always try to relate each syllabus topic to concrete licensing examples that I have been involved in over the last 20 years. There is a bit of death by powerpoint teaching, but hey, it's not the end of the world and no-one has yet died from boredom (although of course, this could happen and I must be honest here, it's been a close call a few times….).
6. DO NOT, book a course where they offer to……………oh hang on, I've already mentioned this twice…….duuuhhhh.
7. Candidates on my training groups get: a funky glossy coloured licensing training handbook, which is great for future reference; a set of course notes; a sample PASS comparison card; a set of Personal Licence application forms which we will complete together; a large cardboard envelope to send off your application; and a pencil (Whoah!!!!!!!). Yes, a pencil……… DO NOT MISS OUT on the pencil deal……
8. Once you have attended one of my courses, you can call me anytime if you have questions about licensing. My advice is always free, but please only questions about licensing. I cannot help you with questions about your love life, family, how to become rich, where to go on holidays (Wales everytime), the winning numbers for the next Euro-millions draw, or what the hell is really going on in Hollyoaks?
9. Most of my students are referred to my courses by others I have taught. I like to think that I might be doing something right.
10. I can usually fix a course date to suit you. My diary generally is booked around three or four weeks in advance but there is always some wriggle room, so do call and I can probably sort something out.
11. Remember, I can come to your premises to deliver the Personal Licence course. Just call for a chat.
12. Don't forget the free pencil. Cheers.
13. Sorry there is one more. Despite what you may have read, selling alcohol is a very serious matter, get trained properly by a professional, without the tears, call me Johnny Walker, now on 07970 134 730. 
By the way, well done for getting this far.
Cheers.
And here's another bit……
Thinking of running your own pub? Here is a quick guide (and it is only a brief guide) to the four licensing objectives and how they should match your premises.
If you need a Personal Licence, call me, Johnny Walker on 07970 134 730 and I can talk you through the process. Just ring, it's never a problem. My advice is always free and without any obligation.
The terms of a premises licence and any conditions attached should be clear to everyone – not just those who have specialised knowledge of licensing. Conditions proposed by applicants may be vague, uncertain, imprecise and un-enforceable, here are some examples of acceptable conditions. These are only suggested conditions and may not be relevant to your premises. Remember, the conditions should be clearly suitable to your premises. Do not offer conditions that have no bearing at your pub, that would be confusing and pointless. No two licences are the same, each one is tailored to the premises.
Prevention of crime and disorder
Suitably qualified door supervisors must be employed when the provision of regulated entertainment and the supply of alcohol are taking place.
Door supervisors must be employed 30 minutes before the start of the entertainment and 30 minutes after the end of the entertainment.
Door supervisors must be employed from 9pm until 30 minutes after the entertainment has finished.
Door supervisors must be used at a ratio of 1:75 or as may be agreed in writing by the licensing authority.
Door supervisors must wear clothing that makes them clearly identifiable in that role.
CCTV must be installed, operated and maintained
CCTV images must be retained for a minimum of 31 days and be produced on the request of the police or the licensing authority
The CCTV system must be operational at all times whilst the premises are trading. If the system is faulty or not working then the police and the licensing authority must be informed immediately. Details of the malfunction must be recorded in the premises incident book.
A4 sized warning notices must be displayed in public areas of the premises and at all entrances advising that CCTV is in operation. The signs located at entrances should be placed on the exterior of the building at, and adjacent to, all public access doors. All signs must comply with the requirements of the Data Protection Act 2002.
Membership of the Local Pub Watch must be maintained and the licence holder or their representative must attend meetings and participate in all relevant initiatives.
An incident book must be maintained within which full details of all occurrences of disorder and refused alcohol sales at the premises must be recorded. The incident book must be kept on the premises at all times and must be made available for inspection by licensing and the police.
No one carrying open or sealed bottles or glasses will be admitted to the premises at any time.
No customers will be permitted to take open containers of alcoholic or soft drinks from the premises.
Public safety
An appropriate method, must be used for checking the number of people entering and leaving the premises and ensuring that once the maximum occupancy is reached, no further persons are admitted.
Irresponsible drinks promotions must not be permitted, and the standards for the management of responsible drinks promotions including 'happy hours' produced by the British Beer and Pub Association will be complied with.
The licence holder or people authorised by them must check the premises before it opens to the public to ensure there are no risks to patrons and that all safety precautions are in place.
The licence holder must ensure that all staff receive appropriate training concerning emergency and general safety precautions and procedures.
The licence holder must ensure that all staff are aware of their social and legal obligations and their responsibilities regarding the sale of alcohol.
Free potable water must be made available at all times the premises is open to the public.
The telephone numbers of local taxi operators must be prominently displayed at the premises for the benefit of customers.
All bottles and glasses and rubbish must be removed from public areas on a regular and frequent basis.
The electrical system at the premises, including portable appliances must be inspected and tested annually by a competent person and a satisfactory safety report obtained. A competent person will be a suitably qualified electrician who is registered with the ECA or NICEIC.
The gas system, including appliances, must be inspected annually and tested by a Gas Safe Registered engineer and a satisfactory Gas Safety Certificate must be obtained.
Any oil fired boilers and appliances currently installed on the premises or installed in the future must be inspected and tested annually and an OFTEC certificate of inspection must be obtained.
All safety certificates and inspection reports must be kept on site and made available for inspection by officers of relevant statutory bodies.
The fire safety measures provided on the premises must be maintained in good working order, and their adequacy will be determined on a regular basis, by the carrying out of a fire risk assessment as required by, and in accordance with the Regulatory Reform (Fire Safety) Order 2005.
An adequate and appropriate supply of first aid equipment and materials must be available on the premises.
The prevention of public nuisance
The licence holder must ensure that staff regularly patrol the premises both indoors and out to supervise the orderly conduct of patrons.
Prominent, legible notices requesting people to leave the premises and the area quietly must be displayed at all exists.
The licence holder, or persons authorised by them, must control the volume of regulated entertainment taking place at the premises.
No music or speech is permitted to be played by external speakers.
The licence holder must control the volume of regulated entertainment taking place at the premises, by the installation of a noise limiter.
All external doors and windows will be kept shut, other than for access and egress, in all rooms when events involving amplified music or speech or other entertainment are likely to rise to noise.
Suitable signage must be displayed in the garden areas requesting patrons to respect the amenities of local residents.
Where outside areas are provided for the use of patrons facilities for the disposing and collecting of litter will be maintained.
To minimise the effect of littering, the applicant will provide litter bins both inside and directly outside the premises. During opening hours, and at the close of business, arrangement must be made for litter from the business to be collected from the immediate vicinity and stored inside the premises pending collection.
Where drinks are going to be consumed in outdoor areas they must be served in plastic or toughened glass.
The protection of children from harm
A proof of age policy agreed and must be enforced.
A challenge 21/25 policy must be employed where those individuals who appear to be under the age of 21/25 attempting to purchase alcohol must be asked for identification. The only type of ID that will be accepted is PASS accredited ID, passport or photo driving licence.
Only plastic glasses or bottles will be permitted in children's play areas, beer gardens and recreational areas, or in any area where customers are required to remove footwear.
Any restrictions on the admission of children to the premises must be displayed outside the premises.
No one under the age of 18 years must be admitted into the premises whilst entertainment of an adult nature is taking place.
On line internet sales
The business is an online business only and no members of the public must be able to call at the premises to purchase alcohol.
Customers ordering online must be required to enter their date of birth before purchase to prove that they are over 18 years of age.
All parcels must be labelled to advise that it contains alcohol, and on delivery must not be left with anyone under the age of 18 years.
All parcels sent out containing alcohol must be sent out by means of a 'signed delivery' and the person signing to accept delivery must be able to prove their age.
An alcohol disclaimer must be displayed on the website advising that a date of birth and the signature of an adult will be required.
A refusal/incident book must be kept in the store and in each delivery vehicle.
Additional staff/driver training must be given for the alcohol delivery service.
Remember, it's OK to call me for a chat about getting a Personal Licence or some advice on licensing generally. Here's that inmportant number again 07970 134 730…..Cheers.
Personal Licence training courses Malvern, Cwmbran, Newport, Gloucester, Hereford, Cardiff. One day training courses for the APLH Personal Licence at Bristol, Stroud, Chepstow, Lydney, Ross on Wye, Ludlow, Llandrindod Wells, Monmouth. To become the DPS, you will require a Personal Licence. Get trained in one day for your Personal Licence exam. The Personal Licence exam takes one hour and you will have to score 28 marks out of 40 to passs. All Personal Licence exam questions are multi choice answers. Any questions about obtaining a Personal Licence? Call Johnny Walker on 07970 134 730. If you are looking to make a premises licence application, you will need a Personal Licence first, unless you already have a person at the premises that already holds a Personal Licence, so there!
Personal licences are granted to individuals to sell or to authorise the sale of alcohol. All sales of alcohol must be made by, or under the authority of, a personal licence holder. Not everyone who makes a sale has to hold a personal licence, so long as a personal licence holder has authorised the sale. This does not apply to sales that take place at premises which hold a club premises certificate, certain community premises or premises operating under a Temporary Event Notice.
A personal licence does not authorise its holder to sell alcohol anywhere, but only from establishments with a premises licence authorising the sale of alcohol in accordance with the premises licence. An individual may hold only one personal licence at any one time.
Applications for a personal licence must be made to the licensing authority in whose district the applicant lives.
PLEASE NOTE: The Deregulation Act 2015 received Royal Assent on 26th March 2015 and as from 1st April 2015 the requirement to renew personal licences has now been abolished.
Personal Licences will carry on indefinitely until such times that they are either surrendered or revoked. The expiry date no longer applies and therefore now has no relevance.
Before you can apply for a personal licence, you will first need to complete a qualification known as the Award for Personal Licence Holders (APLH).
the fee of £37 (payable by card only)
two passport sized photos an original basic disclosure certificate dated within the last 30 days.
the original licensing qualification certificate
proof of your right to work in the United Kingdom (the original document must be brought in to be photocopied by a member of staff in reception)
The Licensing Department will notify the police of the application, who may formerly object within 14 days. If an objection is received from the police, a hearing will be arranged to determine the application. If there are no objections and the applicant fulfils the criteria, the licence will be granted.Under section 127 of the Licensing Act 2003, holders of Personal Licences are required to notify their relevant licensing authority if there are any changes in the name or address shown on the face of the licence (for example, if the holder moves to a different house, or if they change their name by deed poll). The below form may be used to fulfil this requirement. There is a fee of £10.50 payable, When received, the licensing authority will reissue the Personal Licence to show the updated.If your personal licence has been lost, stolen, damaged or destroyed then you'll need to apply for a replacement. Authorised officers can ask to see your personal licence and you are legally required to be able to produce it.